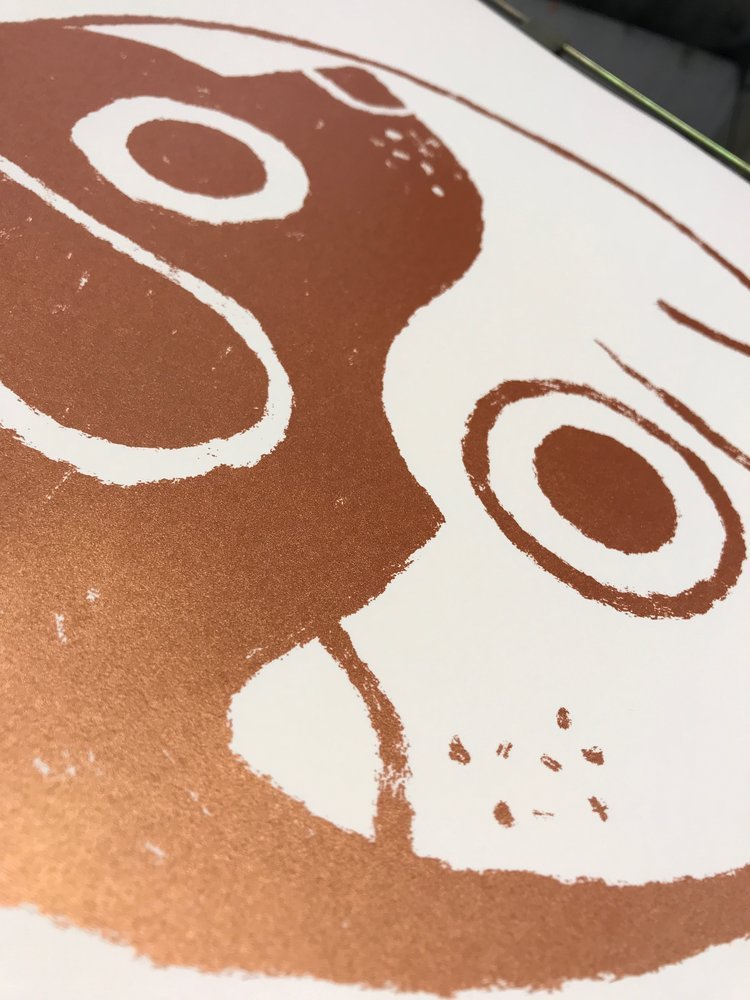 I was invited to design a print for the annual 'Editions' show. A series of limited edition, screen printed work by selected artists.
My design 'Jim & Jan' was printed using a beautiful metallic copper ink on GF Smith paper as an edition of 50.
It featured alongside works by Pete Fowler, Eelus, Supermundane, Lucy Sherston, Adam Higton and more.
You can check out the full series of prints here